$200 BONUS for NEW HIRE!!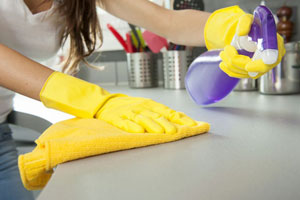 House/Office Cleaners ~ Start Making $25-$32/hour + tips 
If You Want House or Office Cleaning Work, You've Come To The Right Place
We are a Locally owned home and office cleaning company. For over 35+ years we have been providing full and part time flexible work for people who have cleaning experience and LOVE to clean. We are looking for house cleaners to work in King, Pierce and Snohomish Counties. You choose the area/days and times that work for you. Together, we help to fill in your calendar. Work full time or part time for extra income. You can work individually or with a partner. We will schedule you both together; must have worked with each other as a team for a minimum of 1 year.
Our compensation is between $25 and $32 an hour, plus tips. This is NOT temporary work and can be a career. You can have a P/T job and work with us as well. We have several cleaners that have been with us over 15 years. They are happy with the pay, the support we provide them and the steady cleaning jobs they get from us. We care about our house cleaners and it shows.
Work will be based from home and go to jobs in the areas, days and times you have chosen.
We have been successful with this model a long time and have an excellent reputation in the community.
Read and write English
Have a dependable car to get to the jobs and car insurance
Use your own cleaning equipment and supplies
Work Independently OR if there is someone you have worked with before, you can work as a team of two.
Have a computer, printer and a smartphone.
Be organized and LOVE to clean.
After the first interview a criminal background check will be done.
For your first interview, complete these two tasks:
For more information about our business model, call and listen to our 24/7 job line at: 206-337-2265. Leave a message with name and number, we will get back to you on the next business day.
To get an interview, fill out this form. Please Answer EVERY question or the form will not SUBMIT. 
If you can clean a house well, we look forward to working with you.