House Cleaners – New Cleaner Application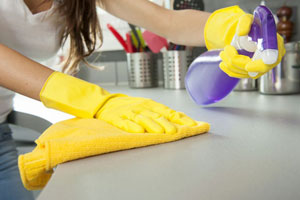 House Cleaners ~ Start Making Over $23/hr+tips  
If you are seeking house or office cleaning work, you've come to the right place!
We are a locally-owned, woman-founded home and office cleaning company. For over 30 years we have been providing P/T to full-time, flexible work for women and men who have cleaning experience or they LOVE to clean. We are looking for house cleaners to work in King, Pierce, and Snohomish Counties. You will get to choose the area, days, and times that you work.  We partner with individuals and teams of two!
We pay every other week and hourly rate depends on the frequency and difficulty of each job and cleaners average over $23/hr and keep all their own tips.  This is not temporary work.  You can have another P/T job and work for us too. We have cleaners that have been with us over 10 years because they are very happy with the pay, the support we provide them, and the steady work. We care about our house cleaners and it shows.
We have been successful with this model since 1987 and have an excellent reputation in the communities.
Requirements:
MUST own a reliable vehicle, valid driver's license, and car insurance
Be able to communicate in English
Agree to a background check
Must own a smartphone and with the ability to download an app for scheduling
Use your own cleaning equipment and supplies including a vacuum
Benefits:
We pay for advertising, office space, and schedule your cleaning work
We book your work according to the schedule you give us
You chose the locations you want booked for cleaning work
We provide client billing and invoice management
We provide and pay for the ease of clients using credit cards
We provide help and advice when needed
To apply:
1. Complete the Application Form (#1) and the Questionnaire (#2). (Remember, there are no wrong answers on the questionnaire; it is meant to measure your current knowledge base. Please do not use Google for "correct" answers.)
2. You will receive an email with information about our business model. If you prefer, call our 24/7 job line at (206) 337-2265; this is an informational line only.
3. Due to Covid-19, all interviews are via Zoom video call. Please ensure that you have access to Zoom on your smartphone or webcam-enabled computer. Have your vacuum nearby for a quick visual. 
If you are a detailed cleaner and enjoy the work, we look forward to working with you!