Why Join the Maid in the Northwest Team?
Our team member feedbacks:
"MINW is a great place to work--great pay, great friendly helpful staff! I've been happy here...!"
~ Kim
"Maid in the Northwest gave me HOPE! The opportunity to work for myself and subcontract additional clients from Maid was exactly what I needed. The joy of cleaning was all the therapy I needed. It has been a wonderful experience and the communication between clients, Maid, and myself has been exceptional. Just a really good place to be, when I needed the flexibility and INCOME! What an opportunity to serve in your community and make a living at it too. Thank You."
~ Kay
"I just wanted to take a moment to say that I have been a sub-contractor with Maid in the Northwest for quite a while. I also sub-contract with another company. I will tell you this, the Maids is the best as far as being fair, getting me work and paying me! I don't have to worry about someone under bidding me on a job. I have consistently gotten work. They have worked with me to make sure that I am getting what I need. The staff is the best... Really! If you are thinking about working with the Maids, don't take too long. Just see for yourself how good they are. I'm a very satisfied sub-contractor."
~ Paul
"As a sub-contractor with this company the past 2 years, I have been cleaning clients' homes who appreciate the use of high-quality cleaning services in maintaining their homes. I enjoy the flexibility I have with scheduling cleaning jobs through this company as well as scheduling my own personal clients. The MINW office staff has been especially helpful with scheduling longer-term cleaning clients for me."
~ Cathie
"This has been a wonderful partnership for me for the past 14 years! I can sum it up in one word: flexibility! I'm a working musician and this company has been invaluable, because I can simply book cleaning jobs when I want to! That can be very tough in the traditional work world. I book the occasional cleaning job on my own, but the clear majority comes from this company. A very well run, fair company to contract with, staffed by great people! Who could ask for more?!"
~ Danny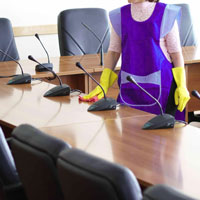 Start Making Over $25/hr+tips (Seattle)